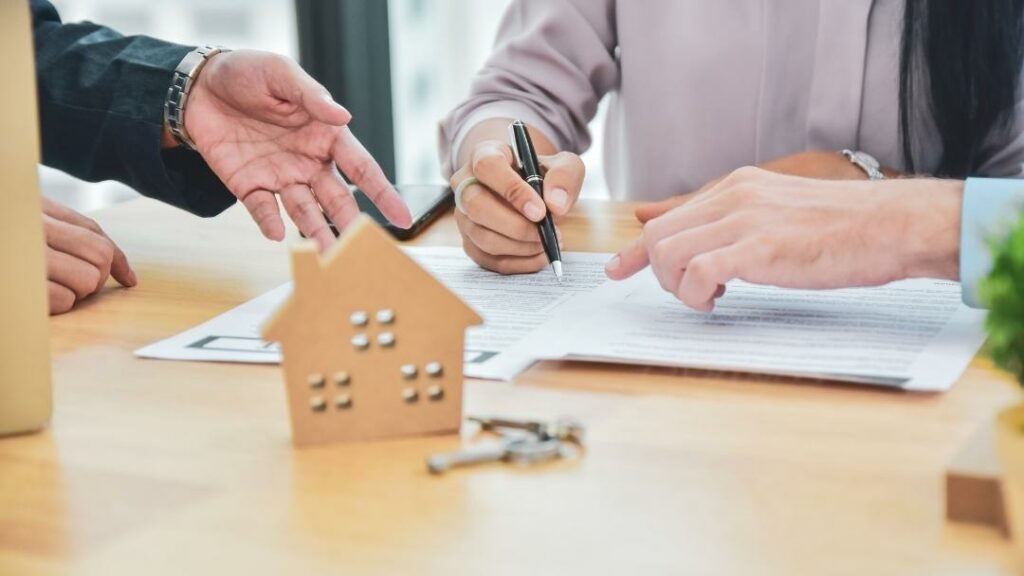 For many people with a significant level of debt, Chapter 13 bankruptcy can be a lifesaver. This process consists of drawing up a payment plan to deal with the most significant debts. The plan can last from 3 to 5 years, and in the process a number of debts may be reduced or eliminated. In addition, from the beginning of the case, the creditors will be prevented from carrying out legal actions, claims or seizures on the debtor. However, the process also creates some impediments and requirements for this person. And a very common question is whether you can buy a house in Chapter 13 bankruptcy. To answer this and other queries on the subject, be sure to read this article.
How to buy a house in Chapter 13 bankruptcy
The first answer we can give is that, fortunately, it is possible to buy a house under a Chapter 13 bankruptcy case. However, it is important to clarify that it is not a simple process, since it can represent a large number of steps, obstacles or impediments along the way. For this reason, the most important thing is to be realistic about the possibilities and seek correct advice to carry out the case in an orderly manner. A consultation with Michael Brooks can help you solve his doubts and begin to solve his financial problems.
The first step in buying a home under Chapter 13 bankruptcy is to request special permission from the judge. This is done by filing a motion to incur new debt with the court handling the case. In this presentation, a detail of the objectives pursued will be made. You may want to refinance an existing mortgage, or sell your current home and finance yourself to buy a new one. As long as the request is reasonable, it is likely to be granted by the judge.
While it is possible to buy a home in Chapter 13 bankruptcy, this is only accepted under particular conditions such as those mentioned above. You may also want to get a new mortgage to refinance your current one at a more affordable rate. In that case, it is highly probable that the judge will accept it. If you want to get an amount of available principal in the refinance instead, you'll need to demonstrate a need for that money. For example, it could be that your current home needs some major repairs and refinancing allows you to make up the difference. If the request is reasonable, there should be no problem with the court granting it.
When you can't buy a house in Chapter 13 bankruptcy
After receiving court approval for the new mortgage loan, whether to move or refinance the current one, a willing lender must be found. This is perhaps the most complex part of the entire process, as it must be someone willing to lend to a person in active Chapter 13 bankruptcy. The lender will likely want to see the approving court order, and some verification that the debtor has been making the agreed payments. This latter document can be obtained from the Trustee's website. If the current payment plan includes mortgage debt, then there will be no problem proving payment compliance. On the other hand, if the debtor pays his current mortgage debt directly to the company, then he must request proof of the last payments.
Once the regularity of previous mortgage payments has been proven, it is much more likely to obtain new financing to purchase a home. It is worth remembering that this will only be possible if there is a clear reason to do so. It may happen that the debtor is prevented because the judge considers that there is not enough reason to buy a house during a Chapter 13 bankruptcy process.
In short, while it is possible to buy a home in Chapter 13 bankruptcy, this is not the case in all cases and in all situations. To expedite and facilitate this request, as well as to carry out the bankruptcy process satisfactorily, it is highly recommended that you have professional advice. A bankruptcy attorney in Miami like Michael Brooks, with extensive experience and prestige, can provide him with the help he needs in this circumstance. From the beginning, analyzing his case and defining the most convenient strategy, until the effective presentation of the case in court, he can count on a professional who will defend his interests at all times. If you want to get your finances in order and get a fresh start, don't hesitate to contact our offices and book a first appointment.