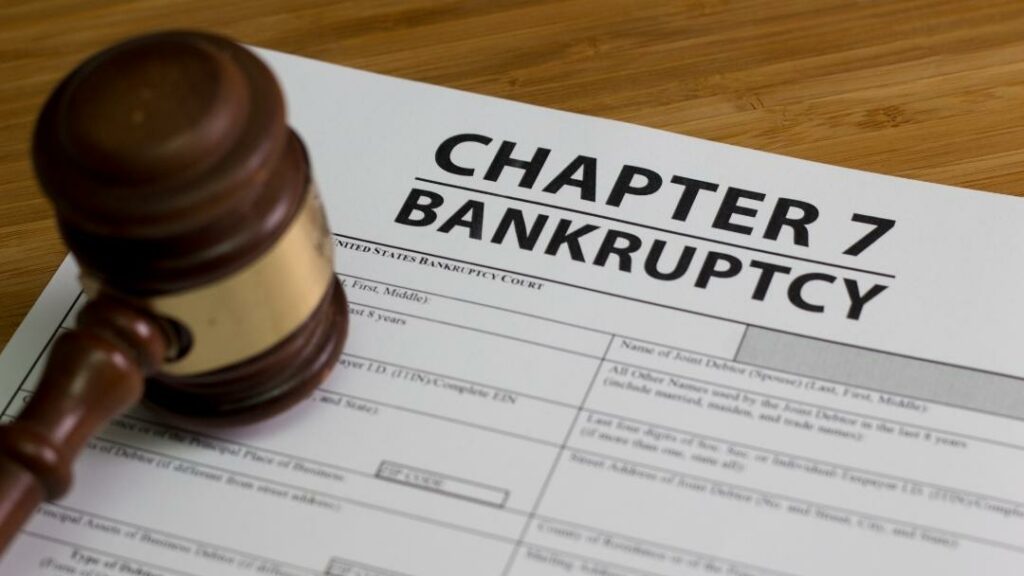 Chapter 7 bankruptcy is a resource that allows many people in difficult financial situations to obtain a fresh start. It is one of the most used resources in bankruptcy situations, both by private individuals and by different organizations. In the context of a bankruptcy, there are several options that can be useful so that people do not suffer a blow that prevents them from getting up. Bankruptcy articles have some differences and particularities, and have processes that differ from each other. In this post, we'll discuss how to file for Chapter 7 bankruptcy and other related issues.
When using the legal remedy of bankruptcy by chapter 7 in Miami, all assets that are not exempt by law are liquidated. The money resulting from the sale of the assets will be used to pay part of the debts, as determined by the authorities following the case. This enables a significant reduction in debts, which from then on are no longer necessary to pay. It should be noted that not all debts can be canceled through the application of this bankruptcy article. For example, those that come from fines, penalties, tax or rent debts cannot be eliminated or reduced using this resource. Likewise, those that correspond to alimony or family support cannot be avoided either, since they are considered of vital importance and of inescapable responsibility. Student debts are a particular case, but most of them are also exempt from the reduction established by law.
As for the items that are liquidated with the application of Chapter 7 bankruptcy, there are exceptions that fall outside the scope. These include homestead properties or a $4,000 equivalent value of a selected property. Also an equivalent value of $1000 in personal items and another equivalent amount for a vehicle you own. Finally, the salary can be partially or totally included, as well as alimony and child support, among other elements.
How to file for chapter 7 bankruptcy
Whether you are an individual, an organization, or a small or medium-sized business, Chapter 7 bankruptcy can be used to solve financial problems. In the process of how to file for Chapter 7 bankruptcy, the first step is to contact an attorney specializing in the subject like Michael Brooks. He will thus receive all the advice he needs at the end of the process, from the beginning to the end, and will be able to obtain recommendations to make the best decision. In many cases, Chapter 7 may not be in your best interest, so consulting with an attorney is worthwhile well before beginning the bankruptcy process. Once advised, if the best decision is to apply for Chapter 7 and the requirements are met, the form is filled out. This document is called the "Declaration of Financial Matters" and is the starting point of the process.
In addition to this form, it is necessary to present a series of documents that are essential requirements to start the process. These will provide relevant information for the case to be evaluated and to decide on the future. What must be included is a detailed report of income and expenses, a list with the properties and patrimonial possessions, and another with the debts that the person has, indicating the amounts and the creditors to whom they are owed. All this information will be presented in a federal court, in order to be evaluated for its applicability within chapter 7. The case can be accepted or rejected, according to compliance with the requirements established by law.
If the procedure is accepted, the judge will proceed to inform the creditors about the start of the process. This will generate the obligation to stop any other legal action, summons, seizure or collection attempt that is being developed or may be initiated in the future. Continuing on how to file for chapter 7 bankruptcy, an escrow agent will be in charge of collecting assets that are not exempt, such as second properties or vehicles, cash, assets and other non-exempt possessions. These items will be put up for sale as required by Chapter 7 bankruptcy. The money obtained will be used to cancel the debts that remain with the creditors, who will go to court to confirm the information provided by the debtor. By accepting bankruptcy, all debts will be discharged and you will be able to start over with a restored financial situation.
Benefits in filing for chapter 7 bankruptcy
The chapter 7 bankruptcy option is one of the most used because it has several benefits. Among the advantages, one of the most important is the speed with which the procedure is carried out, which is much faster than other options. Approximately in four months it is possible to obtain a favorable result and begin to stabilize the financial situation. Due to its simplicity and short time, this option is one of the most profitable for debtors in bankruptcy.
The so-called automatic suspension is another of the main advantages of this article. What this regulation establishes is that, while the bankruptcy process lasts, no creditor can start or continue with claim actions, attachments or collection of pre-existing debts. This can be important, as all types of letters, notifications, phone calls, or any other communication with creditors other than the court will be interrupted.
Finally, filing for chapter 7 bankruptcy has a few other benefits. Any foreclosure or other secured purchases will be interrupted, with the possibility of repossession of the property. The credit may be restored in a shorter period than that established in other similar processes. This allows new projects or ventures to be started in a much shorter period of time compared to other options. Also, unlike a Chapter 13 bankruptcy, there are no monthly payments to be made in this case. This allows that, once the process is finished, you do not have to remain tied to a long-term plan.
The best option to file Chapter 7 bankruptcy
Throughout the entire process, having a bankruptcy attorney in Miami is essential. Having the right advice in times of crisis is invaluable in order to make the best decision. The knowledge and more than 30 years of experience of Michael Brooks in cases of this type are a guarantee of results. In Miami, there is no one who can provide better care and support in the presentation and resolution of his case. Don't hesitate to get a free first consultation to start responding to your financial situation.
After analyzing your case, you will be able to learn how to file for Chapter 7 bankruptcy accompanied, so that there is no doubt. In addition, you will receive the advice you need on other more complex issues such as foreclosures or vehicle repossessions. In the hands of the best attorney in town, your case will be successful and you can get a fresh start.