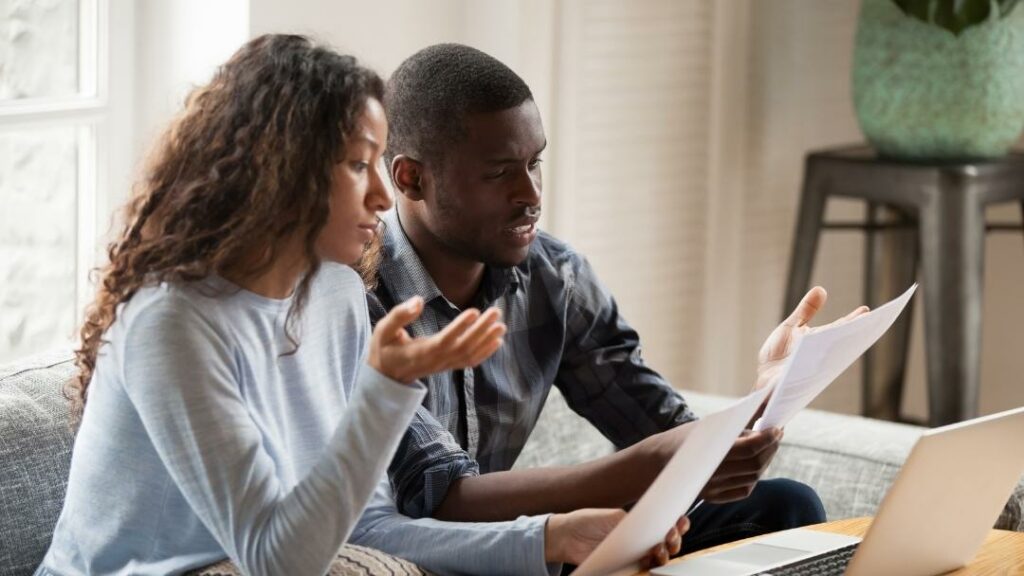 Each bankruptcy case can have different characteristics, so it cannot be generalized on the subject. However, there are some issues that have to do with bankruptcy law that apply to everyone. For example, chapter 13 or reorganization bankruptcy, aims to offer a payment plan in order to regularize a financial situation that would otherwise be unsustainable. Likewise, the fee can be adjusted according to the applicant's income level, and it allows extending the payment terms of previously contracted debts. This can be very attractive, although it must be taken into account that not everyone qualifies for this procedure. Therefore, we are going to review who can file for Chapter 13 bankruptcy and who cannot, through the main legal requirements.
This process is found within the United States Bankruptcy Code, precisely in chapter 13 of the volume. This subsection establishes that a month-to-month payment scheme can be organized, for a period of 3 to 5 years, according to the debtor's income. Always under the supervision of the authorities, the payment plan is established so that the person in a delicate financial situation can pay off their debts over time. At the end of the period established by law, any previous balance will be forgiven, exceptions excluded. This means that, in addition to being able to pay off your debts spaced out with small payments, you will also have a portion of those debts reduced. That is why many people choose this option, since it has many benefits to reestablish themselves financially.
Who can file Chapter 13 bankruptcy: main requirements
In order to file a chapter 13 bankruptcy, some basic requirements established by law must be met. One of them refers to the income level of the person. When this income exceeds the limit established for chapter 7, it is very likely that the debtor must register under the figure of chapter 13. Another requirement is that the person has at least one debt guaranteed by an asset. This type of debt is of a particular type, where the asset in question (for example a car) works as a guarantee in case the payment of the debt is not made. When the debt is not paid in a timely manner, it is possible that the property is seized to deal with creditors. Instead, someone who can file for Chapter 13 bankruptcy can keep possession of some of these assets.
Apart from what has been said, there are other points to consider to qualify for a chapter 13 bankruptcy. One of the fundamental aspects refers to the credit history of the debtor. Any person who, in the previous 180 days, has already requested to initiate a similar process is disqualified from filing for Chapter 13 bankruptcy. This means that 6 months must elapse before requesting a new process.
Another requirement that is added is to participate in an accounting and financial consultancy. There, the person will be informed about the consequences and responsibilities that are generated by the fact of requesting a bankruptcy. In addition, it seeks to encourage financial vision so that you can avoid similar situations in the future and have more knowledge about economic issues. On the other hand, the person who files for chapter 13 bankruptcy must be up to date with regard to their tax obligations. To demonstrate this fact, tax returns for up to 4 previous years will be requested, guaranteeing that he is a responsible taxpayer.
On the other hand, there are also requirements regarding the amounts of debt. This applies to both the secured part and the unsecured part to be included in the Chapter 13 bankruptcy. It should be noted that these amounts are not set in stone; on the contrary, they are updated over time. Therefore, we recommend who you can file for Chapter 13 bankruptcy that you verify with the most up-to-date information so that there is no doubt about it. For reference, in the year 202 the maximum amount for unsecured debt was $419,275 and the maximum amount for secured debt was up to $1,257,850. There are exclusions, that is, debts that are exempt and therefore cannot be deducted or included in the payment plan. These are food and family pensions, criminal fines and student loans, among others. Mortgages, for their part, can be suspended for the duration of the bankruptcy process, but they remain in force. This means that, after the time of the bankruptcy, the debt continues to exist.
Advice to who can file Chapter 13 bankruptcy
The Chapter 13 bankruptcy filing process has some issues that can be more complex than it seems. When initiating the application, the debtor will be assigned a trustee who will be in charge of carrying out the entire bankruptcy process. In addition, he will advise the person about the technical issues of bankruptcy. However, this person should not be considered as an impartial agent, since he is still a judicial officer. For this reason, the most recommended option is that he has the legal advice of a professional who is exclusively in charge of defending his interests. This way you will be able to make the best decisions for your case, whether you finally opt for a Chapter 13 bankruptcy or any other option.
Michael Brooks is your best option if you need a Bankruptcy Attorney in Miami. Through solid advice and professional and reliable representation, we will be able to guide you through the process to obtain the best result. There are many options to analyze and each one has its benefits and disadvantages, so we can help you direct your financial future in the best way, without surprises or setbacks. Each bankruptcy process is a different and particular case. After resolution, the entire process is likely to take longer than you originally anticipated. Even if you meet all the requirements for Chapter 13 bankruptcy, the details are important in effectively filing a case and speeding up court times.
As a fundamental part of the bankruptcy process, you must present a series of documentation that includes a payment plan designed for the case. In addition, you will likely have to answer several questions from the authorities and in front of creditors, always under oath. This process can be stressful if you do not have the necessary knowledge. The judge will then determine who can file for Chapter 13 bankruptcy, so there is a possibility of a dismissal of the entire filing. Creditors can adopt their own strategy to hinder or twist the judge's decision. In other words, it is not enough to file for bankruptcy, you must also be convincing with your case. Therefore, the advice of professionals can make the difference between a successful case and one that does not come to fruition. Do not hesitate to contact Bankruptcy Now to start your process in the best way.