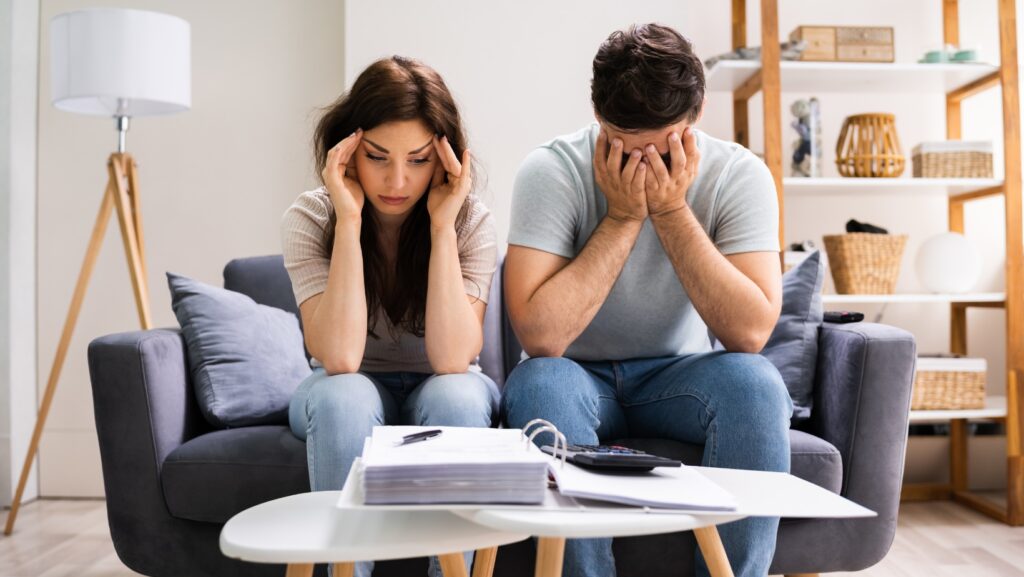 In the United States, bankruptcy is part of Chapter 11 of the bankruptcy law. Chapter 11 is a form of bankruptcy that involves a reorganization of a debtor's business affairs, debts, and assets, and for that reason it is known as "reorganization" bankruptcy. Filing for Chapter 11 bankruptcy does not cause the business to close, rather the business continues to operate and reorganizes its assets. Therefore, many companies have taken advantage of this resource to achieve a restructuring of liabilities. But, in what cases can bankruptcy be used? In this article you will find all the information.
What is Chapter 11?
Named for the American bankruptcy code, businesses often file Chapter 11 if they need time to restructure their debts. This version of bankruptcy offers the debtor a fresh start. However, the terms are subject to the fulfillment of the debtor's obligations under the plan of reorganization.
Chapter 11 bankruptcy is the most complex of all bankruptcy cases. It is also usually the most expensive form of bankruptcy proceedings. For these reasons, a company should consider in which cases bankruptcy can be used only after careful analysis and exploration of all other possible alternatives. During the Chapter 11 proceeding, the court will help the business restructure its debts and obligations. In most cases, the business remains open and operational.
Corporations, partnerships, and limited liability companies (LLCs) generally file for Chapter 11, but in rare cases, individuals with a lot of debt who don't qualify for Chapter 7 or 13 may be eligible for Chapter 11. In most cases, the debtor, called the "debtor in possession," conducts business as usual. However, in cases of fraud, dishonesty, or gross incompetence, a court-appointed administrator steps in to run the business throughout the bankruptcy proceeding.
The company cannot make some decisions without the permission of the courts. These include the sale of assets other than inventory, the commencement or termination of a rental agreement, and the cessation or expansion of business operations. The court also controls decisions related to hiring and paying lawyers and entering into contracts with vendors and unions. Finally, the debtor cannot arrange a loan that starts after the bankruptcy is over. In Chapter 11, the individual or business that files for bankruptcy has the first opportunity to propose a plan of reorganization. These plans may include downsizing of business operations to reduce expenses, as well as debt renegotiation. In some cases, the plans involve the liquidation of all assets to pay off creditors. If the path chosen is viable and fair, the courts accept it and the process moves forward.
In which cases can bankruptcy be used?
The Small Business Reorganization Act of 2019, which took effect on February 19, 2020, added a new subchapter V to Chapter 11 designed to make it easier for small businesses to use bankruptcy, which they are "defined as entities with less than about $2.7 million in debt that also meet other criteria," according to the US Department of Justice.
The law "imposes shorter time frames for completing the bankruptcy process, allows greater flexibility in negotiating restructuring plans with creditors, and provides for a private trustee who will work with the small business debtor and its creditors to facilitate the development of an agreed reorganization plan." Since Chapter 11 is the most expensive and complex form of bankruptcy, most companies explore all alternative avenues before filing.
Example of in which cases the insolvency proceedings can be used
In January 2019, Gymboree Group Inc, a popular children's clothing store, announced that it had filed for Chapter 11 and was closing all of its Gymboree, Gymboree Outlet, and Crazy 8 stores in Canada and the United States. According to a Gymboree press release, the company had received a debtor-in-possession commitment in the form of financing ($30 million in new money loans) provided by SSIG and Goldman Sachs, and a "roll-up" of all Gymboree's obligations.
CEO Shaz Kahng said the company was "proceeding with the sale of its business to Janie and Jack and a sale of the intellectual property and online platform to Gymboree." Gap announced in March 2019 that it had purchased Janie and Jack. In early 2020, Gymboree made its return as a "store in a store" at Children's Place locations and with a new online store. This was the second time in two years that Gymboree Group Inc. had filed for Chapter 11 bankruptcy. The first time was in 2017, but at that time, the company was able to successfully reorganize and significantly reduce its debts.
What is the difference between Chapter 7 and Chapter 11?
To continue relating in which cases bankruptcy can be used, we must compare this situation with other possible ones, such as Chapter 7. This section, also known as liquidation bankruptcy, is when the court appoints a trustee to supervising the sale of as many assets of an individual as are necessary to pay off creditors. Unsecured debts, such as credit card debt, are often erased. However, Chapter 7 does not forgive taxes owed or student loans. People can keep "exempt" property.
Chapter 11 is a form of bankruptcy that involves a reorganization of a debtor's business affairs, debts, and assets, and for that reason it is known as a "reorganization" bankruptcy. Most of the time it is used by large entities, such as companies, although it is also available to individuals. The main difference is that the entity that files for bankruptcy remains in control of the operations and is not required to liquidate the assets.
Advantages: in which cases can bankruptcy be used
The biggest advantage is that the entity, usually a company, can continue to operate while it goes through the reorganization process. This allows them to generate cash flow that can help in the repayment process. The court also issues an order that keeps creditors at bay. Most creditors are receptive to Chapter 11, as they can recover more, if not all, of their money over the course of the repayment plan.
Disadvantages of filing bankruptcy
Chapter 11 is the most complex of all bankruptcy cases. It is also usually the most expensive form of bankruptcy proceedings. For a business that is in trouble to the point of considering bankruptcy, the legal costs alone can be a bit onerous. In addition, the reorganization plan must be approved by the bankruptcy court and must be manageable enough that the debt can be reasonably repaid over time.
To find out in which cases bankruptcy can be used and if this is an alternative for you, do not hesitate to contact Bankruptcy Now, where the experienced Miami Bankruptcy Attorney Michael J. Brooks can advise you on this and other matters.