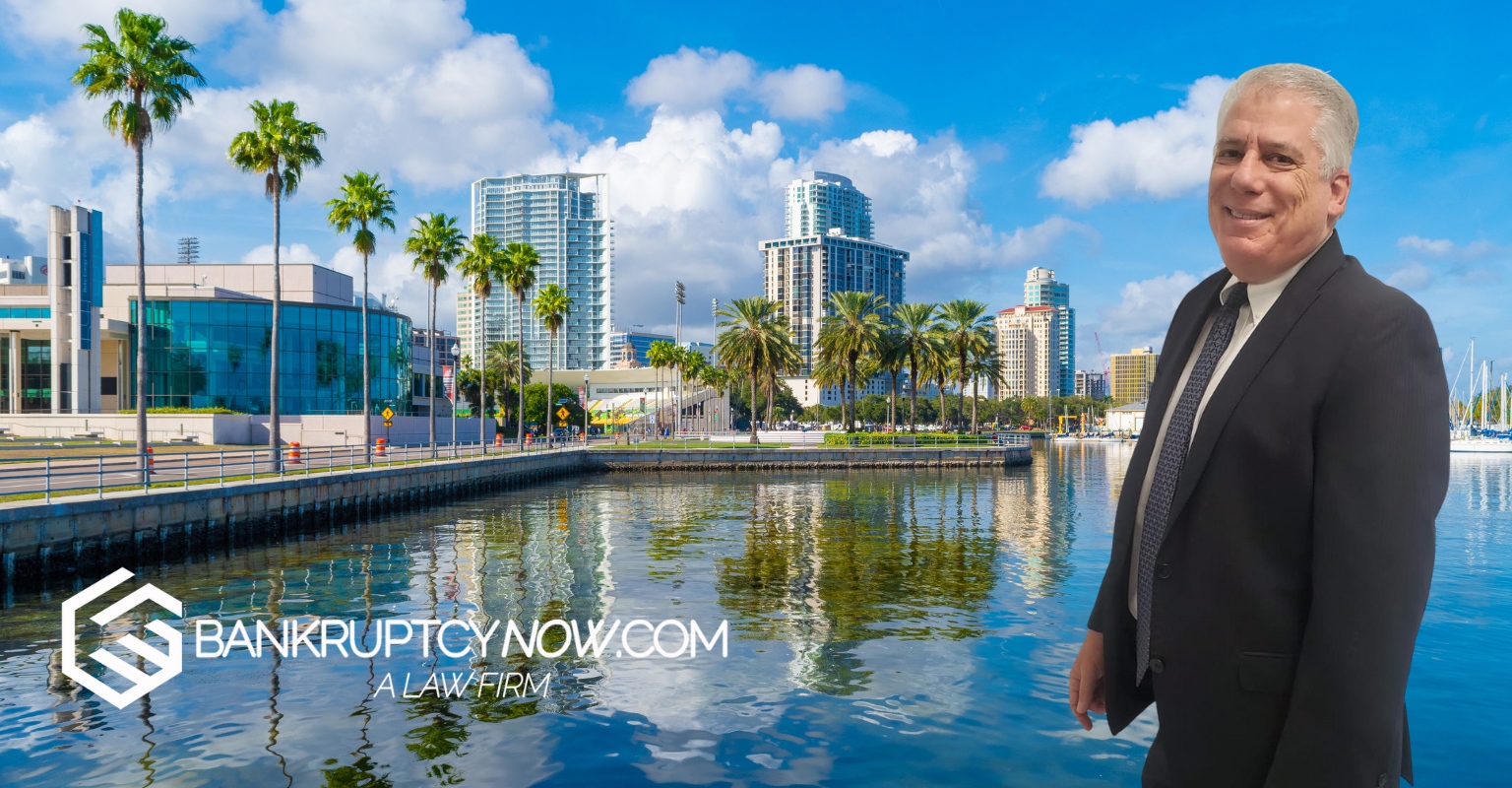 Chapter 7 Bankruptcy Attorney Florida Michael Brooks
Understanding Chapter 7 Bankruptcy
What is Chapter 7 Bankruptcy?
Chapter 7 bankruptcy, also known as "liquidation bankruptcy," is a legal process that allows individuals and businesses to eliminate or discharge their unsecured debts. It provides a fresh financial start to those struggling with overwhelming debt. In this process, non-exempt assets are sold by a court-appointed trustee, and the proceeds are used to pay off creditors.
Who Can File for Chapter 7 Bankruptcy?
Chapter 7 bankruptcy is available to individuals, couples, and businesses that meet specific eligibility criteria. These criteria include passing the "means test," which evaluates the debtor's income and expenses to determine if they qualify for Chapter 7 relief.
The Role of a Bankruptcy Attorney
How a Bankruptcy Attorney Can Help
A bankruptcy attorney guides you through the complex legal process of filing for bankruptcy. They provide legal advice, help you understand your options, prepare and file the necessary paperwork, represent you at hearings, and advocate for your best interests.
The Importance of Choosing the Right Attorney
Choosing the right bankruptcy attorney is crucial to achieving a successful outcome. An experienced attorney can help you navigate the legal system, avoid costly mistakes, and ensure that your rights are protected.
Meet Michael Brooks: Your Trusted Chapter 7 Bankruptcy Attorney in Florida
About Michael Brooks
Michael Brooks is a seasoned bankruptcy attorney based in Florida. With years of experience in bankruptcy law, Michael is dedicated to helping clients achieve financial freedom through Chapter 7 bankruptcy.
At Chapter 7 Bankruptcy Attorney in Miami, Michael Brooks is dedicated to helping clients overcome financial difficulties and regain control of their lives. With years of experience and expertise in bankruptcy law, Michael is committed to providing personalized, compassionate, and effective legal representation. Learn more about Michael's background and dedication to client success by visiting our About Us page.
Michael Brooks' Experience and Expertise
Michael Brooks has a proven track record of successfully representing clients in Chapter 7 bankruptcy cases. His expertise includes evaluating eligibility, preparing bankruptcy petitions, and guiding clients through the entire process.
Client Testimonials
Clients praise Michael Brooks for his compassionate approach, attention to detail, and commitment to achieving the best possible outcomes. His dedication to client satisfaction has earned him a reputation as a trusted bankruptcy attorney in Florida.
"Filing for Chapter 7 bankruptcy was a daunting decision, but Michael Brooks guided me through the process with ease. I am now on my way to a fresh financial start. Thank you, Michael!" – Samantha J.

"The expertise and professionalism at Chapter 7 Bankruptcy Attorney in Miami is truly commendable. Michael Brooks made a complicated process feel manageable, and I couldn't have done it without his help. Highly recommended!" – John R.

"I was hesitant to file for bankruptcy, but after consulting with Michael Brooks, I knew I was in good hands. His knowledge of Chapter 7 bankruptcy in Miami is unparalleled, and his support throughout the process was invaluable." – Maria G.

"Michael Brooks and his team at Chapter 7 Bankruptcy Attorney in Miami were a godsend during a difficult time in my life. Their expertise, support, and understanding helped me regain control of my finances and start anew. I can't thank them enough." – Alex P.
The Chapter 7 Bankruptcy Process with Michael Brooks
Initial Consultation
The bankruptcy process begins with an initial consultation, where Michael Brooks assesses your financial situation, explains your options, and determines if Chapter 7 bankruptcy is the right choice for you.
Preparing and Filing the Bankruptcy Petition
After the initial consultation, Michael Brooks will assist you in preparing and filing the bankruptcy petition and accompanying documents. He will ensure that all paperwork is accurate and complete to avoid any delays or complications.
The 341 Meeting of Creditors
The 341 Meeting of Creditors is a mandatory hearing where the bankruptcy trustee and creditors may ask you questions about your financial situation. Michael Brooks will accompany you to this meeting and provide guidance and representation.
Discharge of Debts
Upon successful completion of the Chapter 7 bankruptcy process, the court will issue a discharge order, eliminating most, if not all, of your unsecured debts. Michael Brooks will explain the implications of the discharge and provide advice on rebuilding your credit.
Frequently Asked Questions About Chapter 7 Bankruptcy
In this section, we'll address some common questions and concerns about Chapter 7 bankruptcy and how Michael Brooks can assist you.
Conclusion
Filing for Chapter 7 bankruptcy can be a daunting and complex process, but you don't have to go through it alone. With the expertise and guidance of Michael Brooks, a trusted Chapter 7 bankruptcy attorney in Florida, you can achieve a fresh financial start and move forward with confidence. Take the first step toward financial freedom by reaching out to Michael Brooks today.
Chapter 7 Bankruptcy in Florida FAQs 
Q: How long does the Chapter 7 bankruptcy process take? A: The Chapter 7 bankruptcy process typically takes about three to six months from the date of filing to the discharge of debts.
Q: Will I lose all my assets if I file for Chapter 7 bankruptcy? A: Not necessarily. Chapter 7 bankruptcy allows for certain exemptions that protect specific assets from liquidation. Michael Brooks will help you understand and maximize these exemptions.
Q: Can all debts be discharged in Chapter 7 bankruptcy? A: No, certain debts, such as student loans, child support, alimony, and some tax debts, are generally not dischargeable in Chapter 7 bankruptcy.
Q: How will filing for Chapter 7 bankruptcy affect my credit? A: Chapter 7 bankruptcy will remain on your credit report for ten years. However, with responsible financial behavior, you can start rebuilding your credit after the bankruptcy discharge.
Q: Can I file for Chapter 7 bankruptcy if I have filed before? A: Yes, but there are time limits. You must wait eight years from the date of a previous Chapter 7 bankruptcy filing before you can file again.