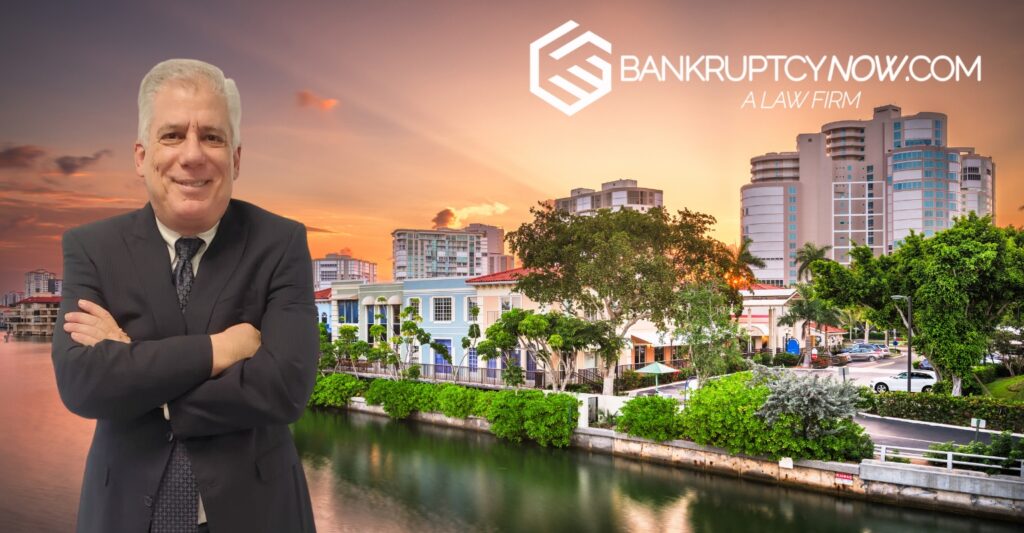 The Value of a Specialized Bankruptcy Lawyer in Miami: Why Choose Michael Brooks
In today's uncertain economic climate, many people find themselves facing overwhelming financial burdens. In some cases, bankruptcy might be the best option to protect your assets and regain control over your financial future. Bankruptcy law can be complex, and navigating the process on your own can be daunting. That's where a specialized bankruptcy lawyer like Michael Brooks comes in. This article will explore why choosing a seasoned bankruptcy lawyer like Michael Brooks is crucial for your financial recovery and the array of services he offers at BankruptcyNOW.
Finding the Right Bankruptcy Lawyer in Miami: Michael Brooks
Michael Brooks is a dedicated and experienced bankruptcy lawyer based in Miami. With a strong background in bankruptcy law, he has helped numerous clients regain control over their finances. You can find more information about his experience and qualifications on the About BankruptcyNOW and Michael Brooks page.
Education and Professional Background
Michael Brooks obtained his law degree from a prestigious institution and continued to specialize in bankruptcy law throughout his career. He is a member of various professional organizations and has received numerous awards for his dedication to his clients and expertise in bankruptcy law.
Areas of Expertise: Chapter 7 and Chapter 13 Bankruptcy
Bankruptcy comes in various forms, but two of the most common types are Chapter 7 and Chapter 13 bankruptcy. These types of bankruptcy cater to different financial situations, and Michael Brooks has extensive experience handling both.
Chapter 7 Bankruptcy
Chapter 7 bankruptcy, also known as liquidation bankruptcy, allows individuals to discharge most of their unsecured debts. This type of bankruptcy is suitable for those with little to no disposable income. Michael Brooks has a proven track record of helping clients successfully file for Chapter 7 bankruptcy and regain control of their financial lives.
Chapter 13 Bankruptcy
Chapter 13 bankruptcy, or reorganization bankruptcy, is designed for individuals with a regular income who can repay a portion of their debts over a 3-5 year period. Michael Brooks has helped many clients develop and implement feasible repayment plans that protect their assets and get them back on track financially.
Personalized Approach: Tailoring Bankruptcy Solutions to Clients' Needs
No two financial situations are the same, and Michael Brooks understands that. He takes the time to understand each client's unique circumstances, customizing strategies for debt relief and long-term financial planning. By rebuilding credit and implementing sound financial management practices, clients can start fresh and build a stable financial future.
A Proven Track Record: Successful Bankruptcy Cases Handled by Michael Brooks
Michael Brooks has a history of helping clients achieve financial recovery through bankruptcy. Here are a few testimonials from satisfied clients:
"Michael Brooks saved my financial life. After years of struggling with debt, his expertise and guidance helped me regain control and start fresh. I can't thank him enough!" – Jessica S.

"I was drowning in debt, and my business was on the verge of collapse. Michael helped me file for Chapter 11 bankruptcy, and now my business is thriving. I am forever grateful for his support and guidance." – Mark R.

"Filing for bankruptcy was a difficult decision, but Michael Brooks made the process as painless as possible. His knowledge, compassion, and professionalism were invaluable." – Sarah W.

"Michael Brooks helped me create a feasible Chapter 13 repayment plan that allowed me to keep my home and regain control over my finances. His expertise

and dedication made a seemingly impossible situation manageable." – David L.

In addition to these testimonials, Michael Brooks has helped clients discharge millions of dollars in debt and regain their financial footing. His success rate speaks to his expertise and commitment to his clients' well-being.

The Bankruptcy Process: How Michael Brooks Guides Clients through Every Step

Navigating the bankruptcy process can be overwhelming, but Michael Brooks is there to guide his clients through every step. Here's an overview of how he assists clients:

Initial Consultation and Evaluation

During the initial consultation, Michael Brooks takes the time to understand each client's financial situation and determine whether bankruptcy is the best course of action. He also provides information on the advantages and disadvantages of filing for bankruptcy, as discussed in this article.

Preparing and Filing the Bankruptcy Petition

Once a decision is made to move forward with bankruptcy, Michael Brooks works closely with clients to gather the necessary documents and prepare the bankruptcy petition. He ensures that all paperwork is accurate and complete, minimizing the risk of delays or complications.

Representation during Meetings and Court Hearings

Bankruptcy cases involve meetings with creditors and court hearings. Michael Brooks represents his clients during these events, advocating for their interests and ensuring their rights are protected.

Navigating Post-Bankruptcy Obligations and Rebuilding Credit

After the bankruptcy process is complete, clients face the task of rebuilding their credit and meeting any remaining obligations. Michael Brooks provides guidance on how to tackle these challenges, helping clients create a strong foundation for future financial success.

Future Outlook: Michael Brooks' Vision for Bankruptcy Law and Client Success

As the economic landscape continues to evolve, Michael Brooks stays ahead of changes in bankruptcy law and regulations. His dedication to his clients' success goes beyond the courtroom, as he continually seeks to improve his services and expand his offerings to better serve the Miami community.

Contacting Michael Brooks: How to Schedule a Consultation and Get Started

To schedule a free initial consultation with Michael Brooks, visit the BankruptcyNOW website or call his office. During this meeting, be prepared to discuss your financial situation and ask any questions you may have about the bankruptcy process.

Frequently Asked Questions

As you consider whether bankruptcy is the right path for you, here are some common questions and answers:

When should I see a bankruptcy lawyer? It's a good idea to consult with a bankruptcy lawyer as soon as you realize you're struggling with debt. Early intervention can provide you with more options and better outcomes. For more information, read this article.
What financial issues can be resolved with bankruptcy? Bankruptcy can help resolve various financial issues, such as credit card debt, medical bills, and personal loans. For more details, check out this article.
What is the difference between Chapter 7 and Chapter 13 bankruptcy? Chapter 7 bankruptcy is a liquidation process that allows you to discharge most unsecured debts, while Chapter 13 bankruptcy is a reorganization process that requires you to repay a portion of your debts over a 3-5 year period. Learn more in this article 
In what cases can bankruptcy be used? Bankruptcy can be used in various situations, such as when you're facing overwhelming debt, struggling with foreclosure, or dealing with wage garnishments. For more information, read this article.
How will bankruptcy affect my credit? Filing for bankruptcy will have a negative impact on your credit score, but it also provides an opportunity to rebuild your credit over time. With proper financial management, you can regain control of your finances and improve your credit score.
Can I keep my home and car if I file for bankruptcy? In many cases, you can keep your home and car when filing for bankruptcy, depending on the type of bankruptcy and your specific circumstances. Michael Brooks will help you understand your options and work to protect your assets throughout the bankruptcy process.

Conclusion: The Benefits of Choosing a Specialized Bankruptcy Lawyer

Filing for bankruptcy can be a complex and emotional process, but choosing a specialized bankruptcy lawyer like Michael Brooks can make all the difference. His expertise, personalized approach, and dedication to his clients' success set him apart from other Miami bankruptcy lawyers.


By working with Michael Brooks, you can navigate the bankruptcy process with confidence and take the first steps toward financial recovery. Schedule a consultation today to explore your options and begin your journey to a brighter financial future.